Covid 19 – keeping you safe
Patient Care/Covid 19
At Progressive Vision, your safety is our highest priority. Guided by recommendations from the HSE, we have taken a number of steps in addition to our standard rigorous infection control measures to ensure our clinic remains a safe place for you to confidently receive care.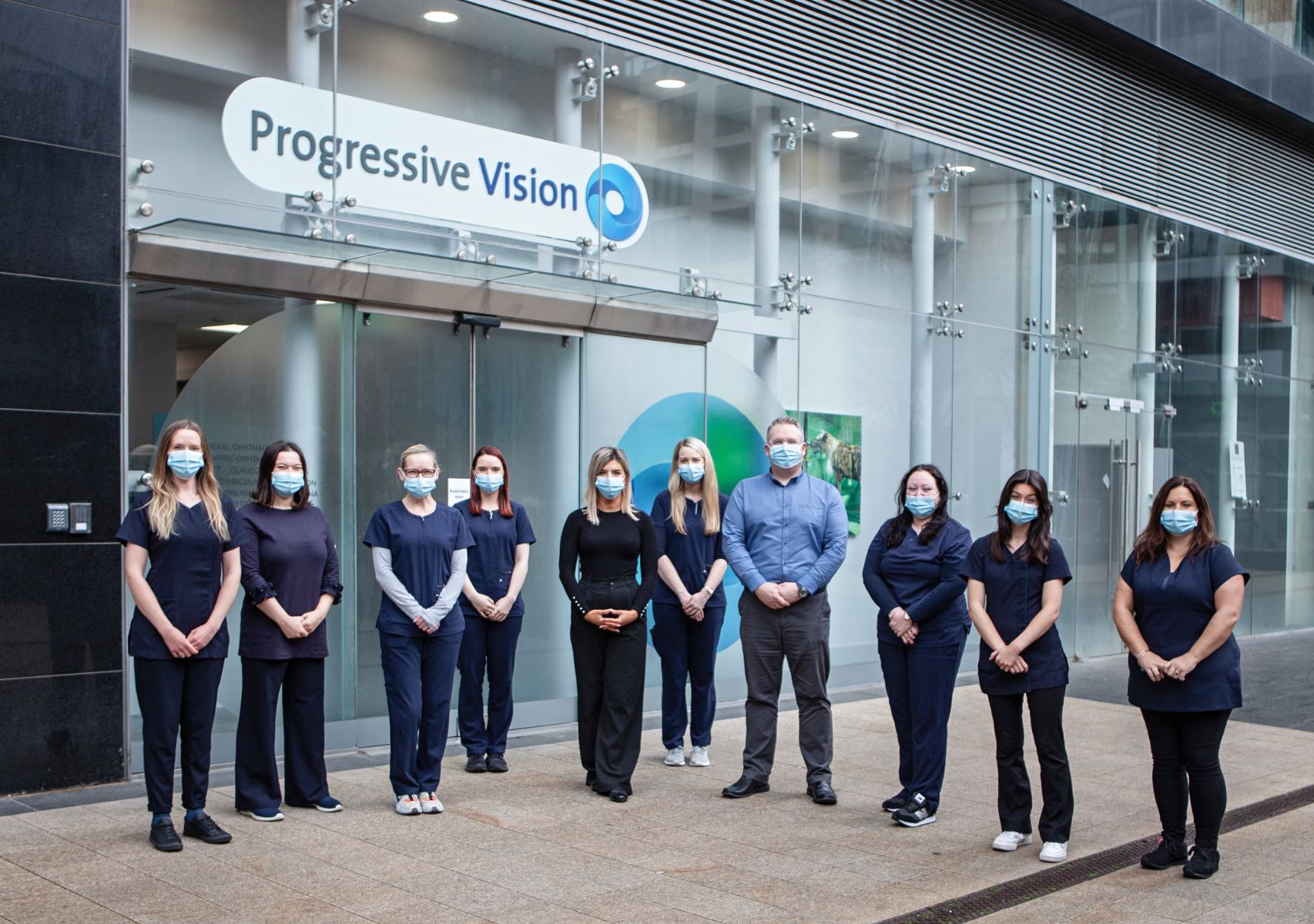 Patient Care/Covid 19
Masks and Hand Sanitiser
Masks for Staff:  All staff wear masks.
Masks for Patients and Visitors: All patients and anyone with them will be asked to wear a mask or cloth face covering while in our clinic.
You may bring your own, or if you don't have one, face masks are available at reception.
Hand sanitiser is available at the reception desk.  Everyone is asked to sanitise their hands when they enter the clinic.
In addition, each member of our health care staff sanitises their hands before and after each patient encounter.
Screening and Testing
Screening for COVID-19 Symptoms: We screen all patients and visitors for COVID-19 symptoms. You will be contacted by our clinic prior to an appointment to ask whether you are experiencing any symptoms. In addition, when you arrive for your appointment, you and anyone with you will also be asked about any cough, fever and other symptoms of respiratory virus infection that you or others in your household may be experiencing. Staff are also screened for COVID-19 symptoms each day.
Exam Rooms: These are fully cleaned and disinfected between each patient.
You can be confident that you will receive safe, high-quality, compassionate care from the team at Progressive Vision.